Supercar rental business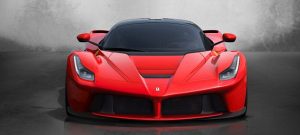 In Russia it is becoming harder and harder to surprise someone with a rental car. Car rental companies are found in cities with 0.5 million inhabitants. In this kind of business there is a lot of competition, and, unfortunately, the newcomer has little chance of unwinding.
Rental companies usually have different cars. Starting from the budget options cars, ending with "elite" cars. The only way to be successful in this business is to have a significant difference from other car rental companies.
Supercar rental business
To stand out among competitors, it is necessary to offer services to a specific audience.
For example, villagers need cheap SUVs in which they will be able to move around difficult places.
To determine the preferences of our client (and, in general, the chosen audience), it is necessary to carry out a certain marketing research.
If you focus on the richest people in the city, the very first idea that comes to mind is to rent premium-class cars. But that would be wrong. Most wealthy residents already have their own expensive cars. And those people who do not have such cars are already using the services of other rental companies. It is likely that these companies will not agree to share with you some of their customers.
The acquisition of prestigious cars may be a waste of money, because such cars cost 3-7 million rubles. It is also likely that the costs will not pay off.
But today there is another model range of cars on which to stay. These are supercars and sports cars. The rental of such cars is difficult to find even in large metropolitan areas, since this is a car for the most affluent people willing to pay for their rent.
Supercars are cars that are not inferior to anyone in speed and power, while they are very comfortable. The price of such cars starts from 7 million rubles. And the cost of expensive cars varies from 48 to 120 million rubles. These are cars such as Ferrari, Lamborghini, Porsche, Lotos and other cars in this category. These are cars that everyone dreamed of driving.
There is a category of sports cars that can be bought much cheaper (2-3 million rubles). It is also very powerful and fast cars that look very attractive.
Where to get money to start your own business? This problem is faced by 95% of start-up entrepreneurs! In the article "Where to get money for a business," we revealed the most current ways to get start-up capital for an entrepreneur. We also recommend that you carefully study the results of our experiment in stock exchange earnings: "see the results of the experiment"
The best option for those who cannot work with the wealthiest people is to open a rental supercar.
Before you open a business, you first need to study the client well. Our clients are financially successful people, one can say that they are well-to-do, and are ready to pay a lot of money for pleasure. But we will need more specific information.
Sports cars are cars that are not easy to drive. Therefore, not everyone can manage such cars. Accordingly, women will not be able to manage them, and we will immediately remove them from the list of potential clients. This means that 95% of our customers will be men. For personal money, men are set to get a lot of positive emotions and feel the drive from a trip on a sports car. Move on such a car, they will be on an empty track or on a racetrack.
The wealthy people are calculating, and they understand that the maintenance of a supercar is an extra cost. And every day people do not need such a machine.
And the final point in examining the image of the client is age. The client must be at least 27 years old, and driving experience must be at least 3 years.